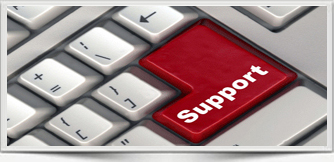 The Virtual Realty Group is more than just a team of real estate agents and brokers. We are professionals and our dedication to service is what defines us.

Technology, marketing and real estate programs are constantly changing. Our Support team works with our agents and brokers to maintain their on-line presence, marketing and other administrative needs while they sell real estate.
What makes our support so unique and creates a successful outcome for our agents is that our years of knowledge and experience have helped us create needed value to our agents. We are always available, have answers to their questions and we genuinely want to help them grow their business and get better at their craft. Our expedient virtual platform allows us the time and targeted focus to support the agent precisely where their dollars are earned. You are encouraged to read their testimonials as they seem to say it better than anyone. They enjoy earning more by working smarter rather than harder.
Our virtual office support is always a phone call, text message or a keystroke away. Why work harder to make less money? Join us now. Feel free to contact us with any questions?
This page contains specific information regarding our support team. We are the Future of Real Estate Today and The Virtual Realty Group. We are the leader in virtual online real estate in many different states. We operate from coast to coast and Hawaii. We offer better benefits, tools and 100% commission plans for the independent-minded agent. All of our commission plans come standard with free E and O insurance, a free paperless transaction coordinator, a free personal lead generating website with IDX home search, free access to our in-house marketing and design department, the ability to be paid directly after a deal closes, an in-house escrow division, free virtual tours and single property websites and so much more. Check out all the tools, benefits, features and advantages we offer every agent with The Virtual Realty Group. 100% commission office, 100% commissions, virtual real estate, virtual real estate office, virtual broker, virtual realty, virtual office, 100% commission, the future of real estate, the future, earn 100% commission, virtual real estate brokerage, brokerages with 100% commission