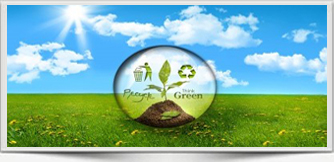 The environmental impact of paper production, processing, and distribution as well as the efficiency losses (more cost to the end user – consumer) of using paper has been a driving factor for The Virtual Realty Group and our virtual online office model. We use secure online, multi-site storage of your important documents that meet with and oft-times exceeds all National and local legal standards.
Consider some of the environmental impacts of using paper in our business:
Cutting trees that release oxygen for our environment

Energy usage and release of harmful gases in pulp and paper industry

Fuel consumption by air, rail, and road transport distributing reams of paper

Fuel consumption sending paper documents via ground & air courier services

Manufacturing printers, ink and toner cartridges
Consider the following facts about the paper and ink industry:
Paper consumption has tripled since 1960 and Americans generate 85 million tons of paper into the waste stream

The U.S. pulp and paper industry is the 2nd largest consumer of energy

EPA estimates that more than 400 million ink and 100 million toner cartridges end up in landfills each year

The average U.S. officer worker prints 10,000 pages per year
Consider the environmental impact of just 10 million pages:
2,500 trees

56,000 gallons of oil

450 cubic yards of landfill space

595,000 KW (kilowatts) of energy
So why is there still this perceived need for endless paper copies made of legal documents?
Many still believe that legally binding documents must have wet ink signatures. As a result, this leads to printing masses of paper that are couriered to customer locations, signed and stored in filing cabinets and vaults around the country. However, legislation has been passed to legalize and enforce electronic signatures – you likely electronically sign for purchases on a daily basis. With the powerful and secure software offerings of companies like Docusign, Echosign, DotLoop and our proprietary paperless software document storage systems, we can now breathe a whole lot easier and keep our desks a lot cleaner!
The Virtual Realty Group is dedicated to leading the way for Greener Real Estate business practices.
This page contains specific information regarding our keen on green beliefs. We are the Future of Real Estate Today and The Virtual Realty Group. We are the leader in virtual online real estate in many different states. We operate from coast to coast and Hawaii. We offer better benefits, tools and 100% commission plans for the independent-minded agent. All of our commission plans come standard with free E and O insurance, a free paperless transaction coordinator, a free personal lead generating website with IDX home search, free access to our in-house marketing and design department, the ability to be paid directly after a deal closes, an in-house escrow division, free virtual tours and single property websites and so much more. Check out all the tools, benefits, features and advantages we offer every agent with The Virtual Realty Group. 100% commission office, 100% commissions, virtual real estate, virtual real estate office, virtual broker, virtual realty, virtual office, 100% commission, the future of real estate, the future, earn 100% commission, virtual real estate brokerage, brokerages with 100% commission